Sheikh Gumi meets abductors of Kagara students, requests blanket amnesty for bandits
Renowned Islamic scholar, Sheikh Abubakar Gumi, has called on the Federal Government to extend a 'blanket amnesty' to bandits willing to embrace peace.
Sheikh Gumi disclosed that the move would go a long way in resolving the current insecurity.
The Islamic scholar disclosed this on Friday while addressing journalists in Minna, Niger State capital. 1st News reports that Sheikh Gumi spoke after meeting with the bandits who abducted the staff and students of Government Science Secondary School, Kagara, Niger State.
"The Federal government should give them blanket amnesty. Then if somebody continues, then we will deal with them," Sheik Gumi said.
Further, he explained that some of the bandits complained that their members are being killed and maimed unjustly.
ALSO READ: Sheikh Gumi: Foremost Islamic cleric reveals positive meeting with Niger Gov after truce with kidnappers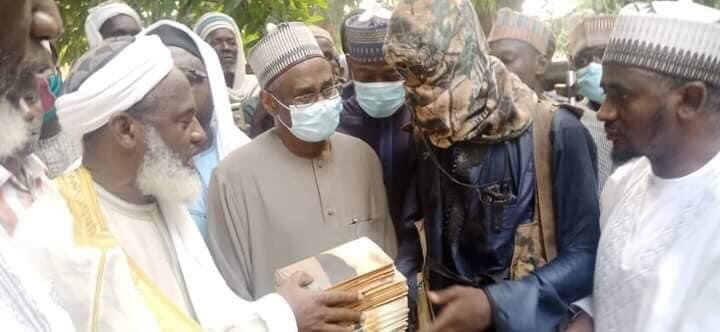 "The outcome is very positive. We have many factions and each faction is saying I have complaints and grievances. We are persecuted, we are arrested, we are lynched -," the cleric said.
Equally important, Sheik Gumi said there is a positive response from the bandits who are holding the Kagara school students and their staff captive. However, he did not state if the students have been released.
Meanwhile, Nigerians have reacted to the ease with which the Islamic cleric meets with the armed bandits.
Specifically, the latest meeting between Sheikh Gumi and the bandits has drawn mixed reactions; even as a section of commenters have demanded his arrest by the Department of State Services (DSS).