HBO Max will release 10 Warner Bros. films straight-to-streaming in 2022
After deciding to release its full slate of 2021 Warner Bros. films on HBO Max under a hybrid streaming and theatrical model; it appears WarnerMedia is prepared to continue using its Warner Bros. assets to lure subscribers to the service in 2022.
During AT&T's second-quarter earnings call this week; the company's executives were asked about how the pandemic release model would shape a more permanent release strategy going forward; particularly as it relates to theaters.
Citing the theatrical success of Godzilla vs. Kong to the tune of $463 million in revenue; WarnerMedia chief Jason Kilar responded that while "the motion picture format absolutely matters;" the company also feels "very good about the response that consumers have given it in the home."
Kilar went on to say that Warner Bros. will be producing 10 films; that will debut on HBO Max the same day they're released.
While it's not clear which titles these 10 will include; the decision indicates that pandemic has significantly influenced the way that WarnerMedia will tackle its movie releases moving forward.
Kilar expressly stated that the company does not plan to return to a film release strategy of the past.
"I certainly don't anticipate us going back to the way the world was in 2015 or '16 or '17; where windows were quite lengthy between theatrical and home exhibition, whether it was an a la carte transaction or something else;" Kilar said. As previously announced earlier this year when Warner Bros. reached a multi-year agreement with Cineworld for 2021 and 2022 film exhibition; Kilar confirmed that theatrical windows for "a portion of our slate" would be 45 days.
WarnerMedia faced significant backlash when it announced earlier this year; that its 2021 slate of films would debut under its same-day streaming and theatrical release model.
Theaters were not especially pleased, but the strategy was also criticized by creators themselves; including directors Christopher Nolan and Dune director Denis Villeneuve.
During the earnings call, Kilar said the industry would continue to "evolve."
"I think that what you're going to see is this industry continue to evolve and to continue to innovate in ways that not only works for consumers and fans; but also works for our business partners," Kilar said.
Why I Want To Be Next APC National Chairman – Ali Modu Sheriff
A former Governor of Borno State, Senator Ali Modu Sheriff, has revealed why he wants to become the next national chairman of the ruling All Progressives Congress (APC).
Naija News reports that the Caretaker/Extraordinary Convention Planning Committee led by Yobe State Governor Mai Mala Buni is yet to fix a date for the national convention where new National Working Committee (NWC) members would be elected.
Speaking on Wednesday in Abakaliki, when he visited Governor David Umahi of Ebonyi state, Sheriff said he wants to unite the party if allowed to be the APC national chairman.
He stated that as a former national chairman of the Peoples Democratic Party (PDP), he has all the experience needed to succeed.
The former governor disclosed that he was in the state to consult with the governor because of his influence in the South East and among his colleagues.
Sheriff commended Umahi for his "giant strides" across all sectors in the state and urged him to keep up the good work.
He added that the APC is proud of his achievements in the state, adding that the two strongest states in the Southeast are APC states.
"You are very influential in APC and your fellow governors and leaders across the country rate you highly for your infrastructural strides, among other achievements.
"The only two strongest states in Southeastern Nigeria are APC states. With what I have seen, I can now tell people to visit Ebonyi State, this is because you have made APC governors proud," he said.
Speaking further, Sheriff said the next president can come from any part of the country, adding that Buhari should be supported to complete his tenure.
"It is, however, not the time to talk about the next president because an incumbent is still in office and should be supported to accomplish his goals," he said.
Akwa Ibom: Emmanuel Signs Anti-Open Grazing Bill into Law
Following the resolution of the Southern Governors Forum against the open grazing of cattle, Governor Udom Emmanuel of Akwa Ibom State has signed the Anti-Open Grazing Bill into law.
Recall that the state House of Assembly has passed the bill into law on Tuesday during its plenary, presided over by the Speaker, Aniekan Bassey.
The assembly, however, allowed the establishment of ranches and livestock administration in the state, after it adopted the recommendations of the Joint House Committee on Agriculture and Natural Resources, Lands and Housing.
During the signing at Exco Chambers Government House on Wednesday in Uyo, Governor Emmanuel said the open rearing and grazing of livestock has been banned in the state.
The governor added that a task force will be set up to monitor enforcement as defaulters will pay a fine of N10 million naira as stipulated in the bill.
Emmanuel stated that the bill will promote modern techniques of animal husbandry, promote job opportunities and expand the value chain in livestock business as well as promote international best practices in the state.
The governor added that the bill will promote the production of high quality livestock in the state as well as promote international best practices.
He further said that the bill will promote the growth of livestock farming and prevent the destruction of farms, crops settlements and homes caused by open rearing across the state.
Naija News reports that the signing was witnessed by the Deputy Governor, Speaker State House of Assembly, Attorney-General and Commissioner of Justice, State Executive Council Members.
Others who witnessed the assent include Chairmen of Boards and Commissions, Permanent Secretaries and Heads of Extra-Ministerial Departments.
Tacha Joins League Of Landlords In Lagos With New Mansion
Former BBNaija housemate Tacha has gotten herself a new house in Lagos State.
A video making the rounds on social media shows Tacha happily celebrating her new home with a bottle of wine.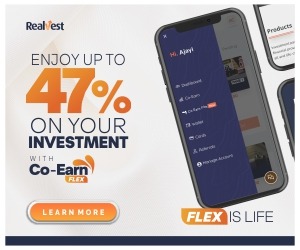 Fans have shown how happy they are for her and have sent in congratulatory messages. They celebrated her and commented on how hardworking she is.
Some of the messages read reyna._. wrote: Such a hardworking babe. Watching her grow and evolve has been amazing.
Congratulations queen
yourfavefirstlady wrote: Tacha is hard working!!
venb_ wrote: Aww big congratulations darling more wins
justkhemmy2 wrote: Love her.. she works really hard
sohigh_xy wrote: She paid her dues in full! Congratulations Agu nwanyi.