How Fancy allegedly called off wedding with Alex Ekubo over threats
Reports making the rounds have claimed that Fancy Acholonu called off her relationship with Alex Ekubo after getting threat messages from his secret lover.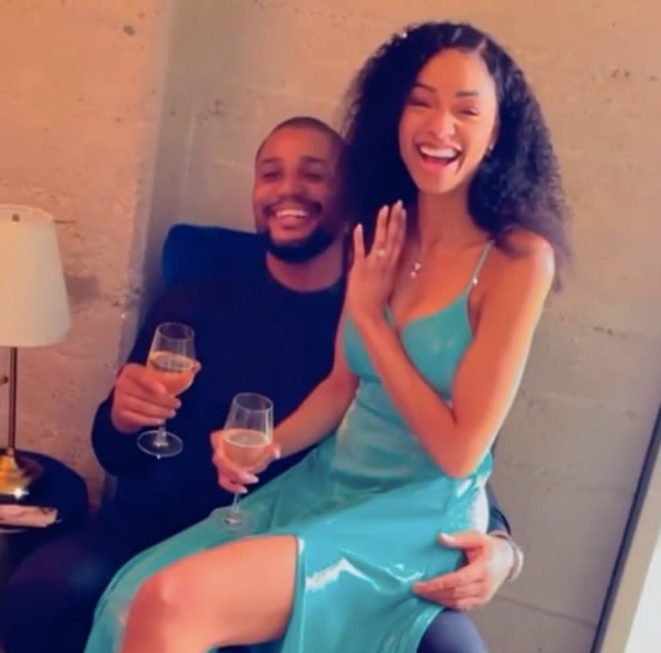 CutieJulz who shared the story via IG, wrote;
"So y'all know Alex and fancy dated for sometime before meeting in person. So when Alex finally confirmed their dating etc, this particular lady started sending Fancy messages of how she is involved with Alex bla bla bla.
Sending her threatening messages at time o. Fancy kept asking Alex and he denied all knowledge of it. So after the Oba Obi Cubana thing, Alex somehow somehow got into a mess.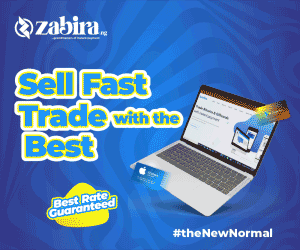 Our source did not say they were knacking. But apparently the mystery girl sent videos of her in Alex's home to Fancy. And called her desperado etc. She even mocked her on top. With Video evidences of this mystery girl in Alex house confirms indeed there is some sort of relationship.
So that was how Fancy blocked Alex everywhere. Phone, social media etc. Cuz to her, the same lady you've denied having anything to do with is sending current videos of she in your house. In the middle of the night.
Oga Alex beg tey, even begged through people he thought Fancy will normally listen to. Fancy stood her grounds and said no.
Hmm Oga Alex was far gone with preparations o. There is even this popular drink people that Oga Alex had deposited about N8mil with for deposit to supply drinks. [You can confirm from Alex if you doubt].
Hmm all preparations etc just went down the drain cuz Fancy got a yankee girl mind. No is no. Nothing like, "it won't happen again. Give me another chance" when there is proof that you lied.
Hmmm so people that's how we lost this beautiful union that we were all looking forward to."
Nigerian man plans with pilot to surprise his girlfriend with marriage proposal onboard airplane [Video]
A Nigerian man proposed to his girlfriend aboard a Lagos-bound flight with the help of the pilot and it was a beautiful sight.
The young man took his woman by surprise when he decided to pop the 'Will You Marry Me' request to her while the plane was in the airspace.
The captain of the flight could be heard making an announcement and calling on them to stand as someone was walking with a camera towards the couple.
As soon as the lady stood up, her man brought out a ring and went on his knees to ask for his hand in marriage. She shyly covered he face as other passengers clapped and cheered.
The young lady accepted her boyfriend's proposal and they hugged passionately.
Watch the video HERE
AFCON: Moment Samuel Chukwueze's mum held his leg while praying for him before he departed for Cameroon with Super Eagles (Video)
The mother of Super Eagles winger, Samuel Chukwueze has captured the hearts of many fans after a video of her praying for the footballer surfaced online.
She was praying for him ahead of his departure to Cameroon on Wednesday with the Super Eagles team for the Africa Cup of Nations.
Samuel departs the Nnamdi Azikiwe Airport Abuja with the rest of the squad Wednesday night for Garroua where they confront Egypt, Guinea-Bissau and Sudan in the group D of AFCON.
In the video, his mum could be seen holding his legs while praying for him.
Watch video: [Note: You may need your VPN turned on to view Twitter video if you are resident in Nigeria]
– AFCON : Footballer – Samuel Chukwueze's mother prays for him as he departs for Cameroon

— Postsubman (@Postsubman) January 5, 2022
Nigerian lady surprises her boyfriend with 30 gifts on his 30th birthday [Watch video]
A Nigerian lady has raised the bar up by an astronomical figure with what she did to celebrate her boyfriend on his birthday.
The young woman bought a total of 30 different gifts for her man on his 30th birthday and organised a dinner for him.
According to her, she chose to buy the 30 gift items for him to make up for all his birthdays which she missed since he was a year old.
A video making the rounds online shows the man and woman at the venue of the birthday dinner and the items were neatly arranged and number on the table.
She wrote in the clip; "I got my boyfriend 30 birthday gifts for his 30th birthday to make up for all the birthdays I have missed since when he was 1 year old."
Watch video HERE