Husband a 'suspect' as Kenyan athlete Tirop found dead
Kenyan world record holder Agnes Tirop has been found stabbed to death at her home in the western town of Iten, with police treating her husband as a suspect.
The two-time World Athletics Championships bronze medallist, who finished fourth in the Olympic 5,000m final two months ago, was 25.
Last month, Tirop set the world record for a women's only 10km road race in Germany.
A criminal investigation is now underway into her death, with police saying her husband has gone missing.
On Wednesday, crime scene investigators were at the house of Tirop, who police say was reported missing by her father on Tuesday night.
"When [police] got in the house, they found Tirop on the bed and there was a pool of blood on the floor," Tom Makori, head of police for the area, said.
"They saw she had been stabbed in the neck, which led us to believe it was a knife wound, and we believe that is what caused her death.
"Her husband is still at large, and preliminary investigations tell us her husband is a suspect because he cannot be found. Police are trying to find her husband so he can explain what happened to Tirop."
Makori added that police believe that CCTV in the house may be able to help with their investigation.
Tirop was also found dead with a stab wound to her stomach, sources have told the BBC.
"Athletics Kenya are distraught to learn about the untimely death of World 10,000m bronze medallist Agnes Tirop," the country's athletics body said in a statement.
"We are still working to unearth more details surrounding her demise. Kenya has lost a jewel who was one of the fastest-rising athletics giants on the international stage, thanks to her eye-catching performances on the track."
(Visited 12 times, 12 visits today)
Subscribe to our Youtube Channel :
Follow Us on Instagram
Lady Exposes Burna Boy for Allegedly Impregnating her and Forcing her to Abort
Burna Boy appears to be the next Nigerian celebrity to be impregnating ladies all over the country.
Wizkid, Davido and most Nigerian celebrities you can think of have numerous children and baby mamas.
That's even before we talk about Father Abraham himself – 2Baba.
Burna Boy is now falling into that trap himself as a lady has come out to accuse him of impregnating her.
According to the lady, she had an affair with the singer, got pregnant, and he tried to force her to abort the baby.
She run to Nigerian Instablog Cutie Juls to make her allegation.
Sharing a photo of the 'Ye' hitmaker, the blogger wrote: "Abeg, I'm preparing for omugwo. Nobody should disturb me. Bros, how far? She commot bellle or she no wan gree?"
Check out ... below…
This is hardly the first time Burna Boy has fallen into this kind of issue.
A year or two ago, a slay queen called out Burna Boy for dating her and dumping her for Stefflon Don, then cheating on both of them.
The lady, known as Jopearl, came out to reveal that she has been Burna Boy's sidechick in secret for the past two years.
According to her, Burna has been dating her and Stefflon Don at the same time for over a year now and she's tired of being kept in secret.
(Visited 3 times, 3 visits today)
Subscribe to our Youtube Channel :
Follow Us on Instagram
The Man Who Predicted The Death Of TB Joshua Has Dropped Another Unexpected Prophecy On People, See
Today we engage more about the man who is a prophet and popularly known as RhadebeLihle on Twitter. He is a well known prophet famously known for always being spot on .
Many of the things that he says always happen. He is the man who predicted the death of the veteran actor, filmmaker and producer Shona Ferguson.
He was a South African actor famously known for producing a movie series with his wife the veteran actor Connie Ferguson.
The two were a power couple and used to inspire many people worldwide.
It's their love story that made people to fall in love with them. Shona passed away in July due to Corona virus issues.
May his soul rest in peace. Rhadebelihle is also the prophet who predicted the arrest of the former president Jacob Zuma who was arrested earlier this year in June but he has now been released on parole.
People didn't take him serious when he made the prophecy on how Zuma will be arrested and how he will be released from prison.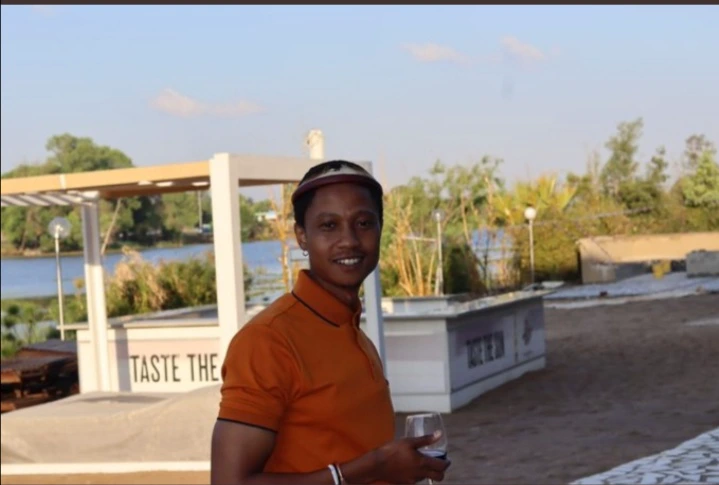 Lately he made a prophecy about what will be happening this year in December.
He has asked people to pray a lot because he has been seeing many deaths.
He asked people to manifest so that it will not happen. Today he has made another prophecy that left people shocked.
Right now it's really hot to an extent that one collapse is walking on such heat. It gets too hot in the morning and worse in the afternoon.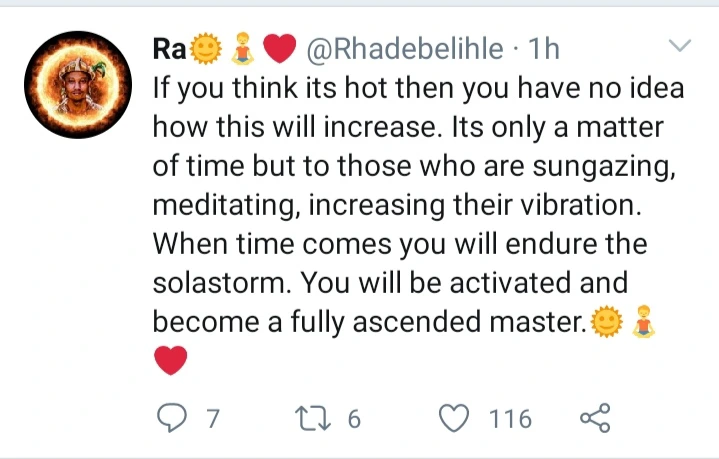 Rhadebelihle has revealed that the worst is yet to come. It looks like we are still going to suffer from the heat than we already are. He made a tweet and said.
" If you think it's hot then you have no idea how this will increase. It's only a matter of time but to those who are sungazing, meditating, increasing their vibration.
When the time comes you will endure the solar storm. You will be activated and become a fully ascended master ".
He has made an appeal to people to prepare for the worst heat that is yet to come. Share your thoughts and follow for more news.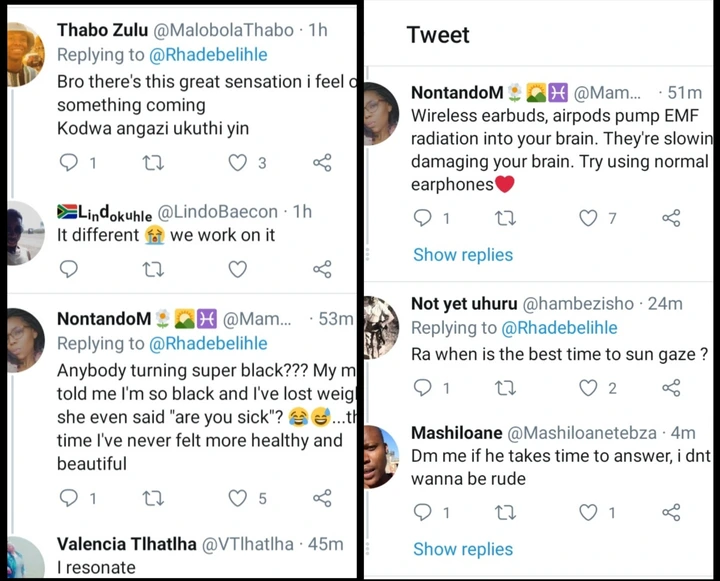 Kenyan Prison Officer Allegedly Rapes Colleague's Stranded Wife
A Thika GK prison officer has been arrested by the police for allegedly raping a stranded 21-year-old woman, while pretending to be accommodating her in his house last week.
The Kenyan prison officer identified as Amos Momanyi, allegedly raped the mother of one after he hosted her for a night in his house on October 4, after failed attempts to trace her husband, a purported prison warder at the same prison.
The woman reportedly came to the prison around 10 pm to search for her husband, but after a failed attempt to trace him, the suspect offered to help her for the night since they came from the same tribe.
A statement released after his arrest reads;
"The accused officer volunteered to house the complainant since they come from the same region after failed attempts to trace her purported husband at the prison quarters. He went back to sleep at the guard room, leaving her in his house. During the night, the accused returned to the house wild and raped her."
Commenting on the incident, the woman said she was searching for her husband after he failed to continue providing for their three-year-old son. She said at first the officer looked supportive, only for him to turn wild in the night
The rape victim said;
"He left the house for me but deep in the night, he came back. He threatened to shoot me if I raised alarm. The next day, I went to the prison authorities to continue searching for my husband, but I still couldn't trace him."
The woman reported the incident to authorities after she was taken to Thika Police Station for help in tracing her husband.
(Visited 1 times, 1 visits today)
Subscribe to our Youtube Channel :
Follow Us on Instagram