CMD excited as NPMCN okays ABUAD to train resident doctors
The Chief Medical Director, Afe Babalola University Multi-System Hospital, Ado Ekiti, Dr Kolawole Ogundipe, has said the accreditation granted the hospital by the National Postgraduate Medical College of Nigeria to train resident doctors will enhance quality medicare and medical education.
Ogundipe, who described it as a dream come true and worthy development, hailed the hospital's founder, Aare Afe Babalola, for "his vision, matchless and selfless contributions to medicare and medical education in the country."
The CMD said this in a statement by the Corporate Affairs Director, ABUAD, Tunde Olofintila, titled, 'Postgraduate medical college accredits ABUAD MSH to train resident doctors', which was made available to journalists in Ado Ekiti.
"With this accreditation to train resident doctors, ABUAD MSH will be able to do more in ensuring better and affordable medicare and medical education in the country. I congratulate everyone that has made this possible," Ogundipe said.
According to the statement, the college took the decision to grant the four-year-old hospital full accreditation to begin the training of resident doctors from October 5, 2021 at its 125th meeting held on December 2, 2021.
Airlines scramble to rejig schedules amid US 5G rollout concerns
Major international airlines rushed to rejig or cancel flights to the US ahead of a 5G wireless rollout; that has triggered safety concerns, despite two phone companies saying they will delay parts of the deployment.
The Federal Aviation Administration (FAA) had warned that potential 5G interference could affect height readings that play a key role in bad-weather landings on some jets.
Airlines say the Boeing 777 is among models initially in the spotlight.
Despite an announcement by AT&T and Verizon that they would pause the 5G rollout near airports; several airlines still canceled flights or switched aircraft models.
The FAA is updating its guidance on which airports and aircraft models would be affected, in a move expected to dramatically lessen the impact of the nearly 1,500 notices of 5G restrictions issued by the regulator.
The world's largest operator of the Boeing 777; Dubai's Emirates, said earlier it would suspend flights to nine US destinations from January 19, the planned date for the deployment of 5G wireless services.
Emirates flights to New York's JFK; Los Angeles and Washington DC will continue to operate.
Japan's two major airlines; All Nippon Airways and Japan Airlines, said they would curtail Boeing 777 flights.
ANA said it was cancelling or changing the aircraft used on some US flights.
Korean Air Lines said it had switched away from 777s and 747-8s on six US passenger and cargo flights; Taiwan's China Airlines said it would reschedule some flights.
Hong Kong's Cathay Pacific Airways also said it would deploy different aircraft types if needed.
The airlines said they were acting in response to a notice from Boeing that 5G signals may interfere with the radio altimeter on the 777; leading to restrictions.
The 777 last year was the second-most used widebody plane on flights to and from US airports with around 210,000 flights; behind only the 767, according to data from FlightRadar24.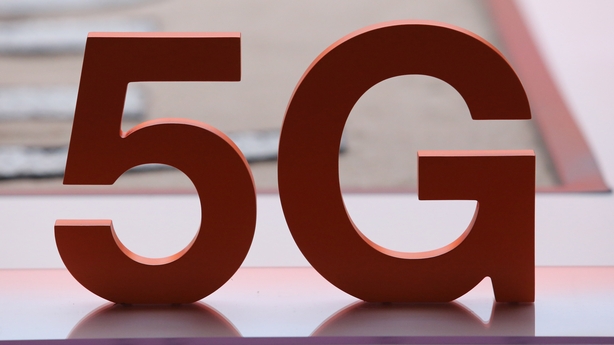 Industry sources said Boeing had issued technical advisories noting potential interference, but that flight restrictions were in the hands of the FAA; which has for now limited operations at key airports unless airlines qualify for special approvals.
Radio altimeters give precise readings of the height above the ground on approach and help with automated landings; as well as verifying the jet has landed before allowing reverse thrust.
Air India, which serves four US destinations with Boeing 777s; said those flights would be curtailed or face changes in aircraft type starting from today.
Singapore Airlines said it had switched the aircraft used on select US routes based on guidance from Boeing and in consultation with its regulators.
The announcement of cancellations came despite the wireless carriers delaying turning on some 5G towers near key airports.
Airline industry sources said the decision had arrived too late to affect complex aircraft and crewing decisions for some Wednesday flights.
British Airways opted to switch aircraft on its daily flight to Los Angeles to an Airbus A380 from the usual Boeing 777 service; two people familiar with the matter told Reuters.
Web tracker Flightradar24 said the A350 may also be used.
The radio altimeters on the two Airbus jets have been cleared while the planemaker is still assessing its other models.
The 777 mini-jumbo is a workhorse of the long-haul travel market that remains depressed following Covid-19; while its freighter equivalent has reshaped the aviation route map during the pandemic, according to a spokesperson for Flightradar24.
Not all 777 flights are affected.
Emirates, which is also a major user of the larger A380; will switch to the larger aircraft for Los Angeles and New York but keep flying the 777 to Washington, which is not affected.
Qatar Airways, which operates both 777s and A350s to the US; said all 12 of its US routes were operating as scheduled, with minor delays expected on flights from the US to Doha.
Israel's El Al said its services had not been affected.
2023: South East presidency overdue – Orji Kalu
From Fred Itua, Abuja
Former governor of Abia State and Chief Whip of the Senate Senator Orji Uzor Kalu said on Wednesday that the ruling All Progressives Congress (APC) zoning the presidency to the South East in 2023 was overdue.
Senator Kalu stated this when he addressed National Assembly correspondents in Abuja.
While fielding questions from newsmen, Kalu revealed why he visited President Muhammadu Buhari on Tuesday night. He revealed that the President's body language supports a power shift to the South East in 2023.
He said: "I don't believe in an Igbo presidency. I believe in a Nigerian President of Igbo extraction. It is overdue. I believe that we should produce the next President and it is going to happen. I don't need to push. I have to push along with the other regions.
Speaking further, he said: "This is not the first time that I'll go and see the President. The Presidency is a place where people go in the afternoon. I went in the night to avoid the media.
100% Natural Herbs to Finally End Premature Ejaculation, Weak Erection and Small Manhood. Click Here Now .
"I go there regularly. It's a family affair and I went there to discuss national issues and issues of security and wellbeing of our country and issue of the Electoral Act. The discussion was very fruitful and it was held in the night.
"I told you before that when the party zones it officially to the South, I'll contest. I told you the only two zones that have not tasted the presidency are the South East and the North East. Once they zone it to anyone of them, I have the capacity and the capability. I will roll and I will rock like a hurricane.
"People are pushing, but they are not serious. A serious-minded person will like to be fair to Nigeria, fair to society and fair to the atmosphere because the party is not owned by me or you the media. This party is owned by Nigerians and APC members.
"It is only APC that can decide that at the forthcoming convention where the Presidential ticket will be zoned to. If they zone it to the South East, I have everything it takes to make a good president."
Speaking on the forthcoming convention of APC, Kalu said: "I am expecting very a good convention and a very good atmosphere. We are going to make Nigerians proud after the convention."
Kebbi to partner with 'Doctors without Borders' on health services
From Olanrewaju Lawal, Birnin Kebbi
Doctors without Borders has declared its readiness to partner with the Kebbi State Government to deliver health services to the people of the state.
Kebbi State Governor Abubakar Atiku Bagudu received the team, led by their Head of Mission, Dr Shaukat Muttaqi, at Government House, Birnin Kebbi.
While receiving the team, at the Government House Birnin Kebbi on behalf of the Governor, the Chief of Staff, Alhaji Sulaiman Muhammad Argungu, welcomed the Doctors and expressed happiness about the readiness of the mission to sign an MOU and partnership with the government.
He assured the team that Kebbi State Government would provide an enabling environment for the mission to operate accordingly for optimal performance.
Head of Mission Dr Shaukat Muttaqi explained that their visit was to discuss medical services related to nutritional program and Integrated Community Case Management (ICCM) in a local government area of Kebbi state MSF.
100% Natural Herbs to Finally End Premature Ejaculation, Weak Erection and Small Manhood. Click Here Now .
Muttaqi said that the Doctors without Borders intends to start a ten-bed Inpatient therapeutic feeding centre (ITFC)/stabilisation unit with two Ambulatory Therapeutic feeding centres (ATFCs) in Maiyama local government with ICCM services and also provision for IDPs in other LGAs related to environmental health.
According to him, Doctors without Borders are committed to providing free cost medical services to the people of Kebbi state in its initial six-month programme and looking forward to an agreement with the Ministry of Health and Kebbi State to start activities as soon as possible.
He disclosed that their team, which is an International Medical Humanitarian Organization are operating in eight states of Nigeria provides primary, secondary and tertiary health care with quick response to outbreaks.
He added: "Already the team has visited Augie, Maiyama, Shanga, Bagudo, Zuru and Dank Wasagu local government areas during the initial assessment. We are in over 70 countries of the world and we have been in Nigeria for more than 20 years providing support and health services free of charge to Nigerians.
"The team also visited the Commissioner for Health Alhaji Jafar Muhammad Zuru and the Executive Secretary Kebbi State Primary Health Care Development Agency, Dr Abubakar Abdullahi Ka'oje, Director Public Health Mr Abubakar Bagudo," he said.