A woman and her ex-boyfriend have suffered third degree burns after the woman started a fire to burn only her ex.
The woman named Oluchi heard that her ex, who recently dumped her, was getting married to another woman so she went to set him on fire.
As the fire engulfed him, the ex-boyfriend managed to drag Oluchi close to him and she was also engulfed by the flames. The incident happened in Abia state.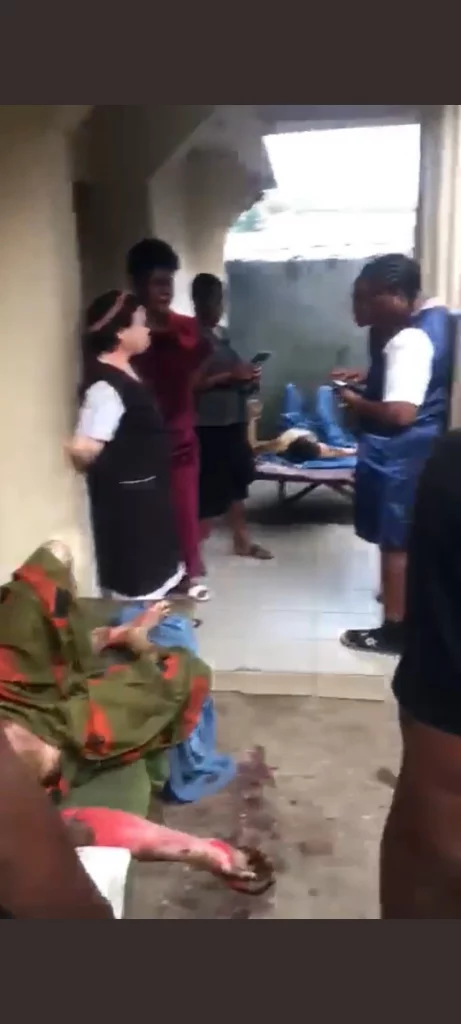 Twitter user, Adaobi, who shared the video on Twitter said, both survived and were taken to the hospital.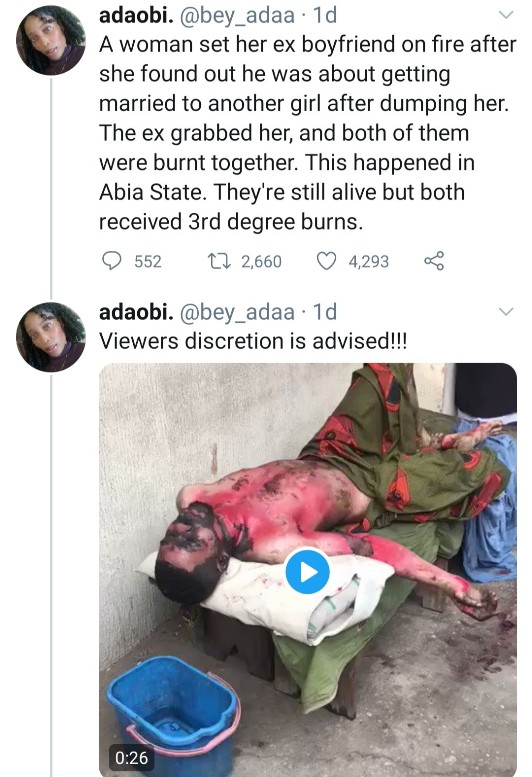 Videos shared on twitter show Oluchi and her ex-boyfirend lying on makeshift beds made out of benches and placed along the hospital corridor.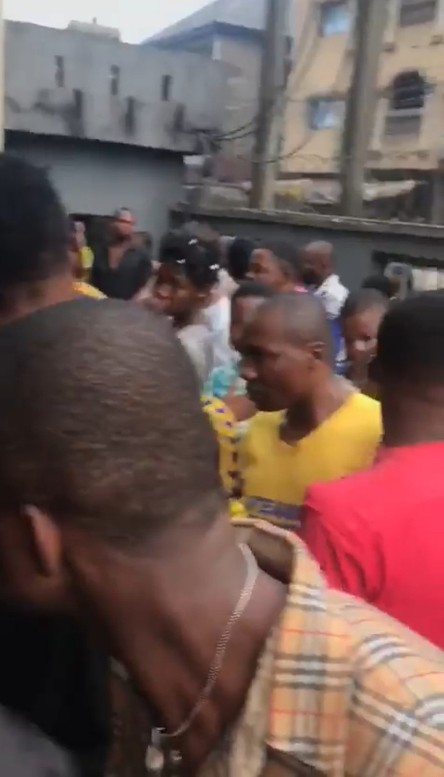 (Visited 1 times, 1 visits today)
Subscribe to our Youtube Channel :
Follow Us on Instagram