Putin has announced a partial mobilization in Russia, and the Russians want to flee the country & More Breaking News
2022-09-21 08:14, act 2022-09-21 13:35
publication
2022-09-21 08:14
update
2022-09-21 13:35
Vladimir Putin announced the commencement of partial mobilization in Russia, reported the Russian state media. 300,000 will be called up under arms. reservists. It is supposed to start right away.
Mobilization is underway
Putin said this in a speech on Wednesday morning. The speech was postponed for several hours, because it was initially announced for Tuesday evening. "Mobilization will start today, September 21Putin announced. This was to be requested by the Ministry of Defense. This decision, he said, was made in order to "defend the homeland" and "ensure the security of citizens" both in Russia and in the territories it occupied.
Partial mobilization is to embrace reservists, people who have served in the army. Before being sent to the front, they are to undergo additional training "taking into account the experience of a special military operation (war in Ukraine)". In turn, Defense Minister Sergei Shoigu fromHe ensures that the mobilization is to concern only people with military experience, there will be no "vocations for students". The indicated number is 1 percent. Russia's overall mobilization potential.
Putin said that Russia would do everything to "safely hold referenda" in the four occupied Ukrainian regions, and members of the armed forces there would be equated with Russian military, and the local population would not be left "to the torturers."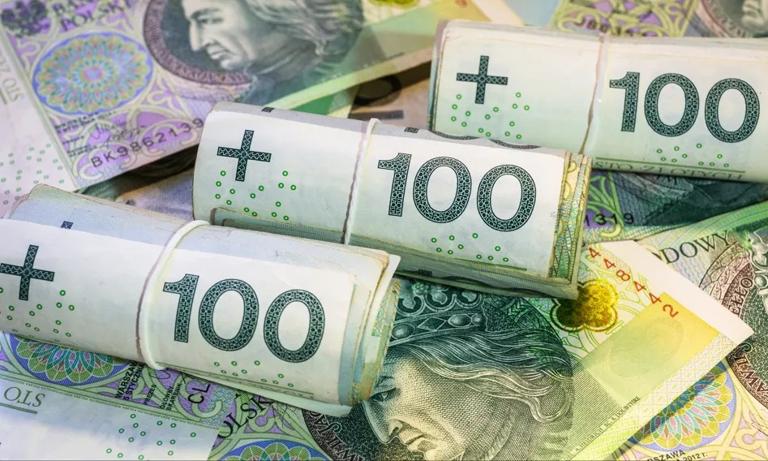 Are retail bonds safe? Do they protect against inflation? We answer the 50 most common and most important questions about the Treasury's proposal for savers. Download the e-book for free or buy it for PLN 20.
Do you have a question? Write to [email protected]
Navalny's Lawyer: Mobilization is in fact universal, not partial
Mobilization is in fact universal, not partial at all; They can appoint everyone, except those who are unfit due to their age and health condition, said the lawyer of the oppositionist Alexei Navalny's team, Vyacheslav Gimadi, on Wednesday. The media noted that point 7 of the decree was kept secret.
"If you read Putin's decree, it is of course not a partial, but universal mobilization, of course," Gimadi wrote on Twitter.
Есть почитать указ Путина о мобилизации, конечно же, по факту это никакая не частичная, а всеобщая мобилизация, по нему имеют право призвать всех, кроме полностью негодных по здоровью и возрасту (до 50 солдаты и до 60 младшие офицеры). Как захочет Минобороны.

— Vyacheslav Gimadi (@vigimadi) September 21, 2022
"They have the right to appoint everyone, except those completely unfit for service due to health condition and age (soldiers up to 50 and junior officers up to 60). As the defense ministry wants, "wrote Gimadi.
On the other hand, independent media pointed out that the document contained a secret fragment.
"In the text of the decree published on the Kremlin's website, point 7 was omitted, and in the version presented on the state legal portal (the equivalent of the Journal of Laws) it is hidden and marked as + for official use +," Meduza writes on Wednesday.
When asked about the content of this item, Kremlin spokesman Dmitry Peskov said that he "cannot disclose it", but specified that it concerns the number of people to be mobilized. He also cited the words of the defense minister, who said that it was supposed to be 300,000. people ".
"It says there is up to 300,000" Peskov said.
Vladimir Putin announced partial mobilization in Russia on Wednesday. The president of Russia argued that it would apply to reservists and those who served in the army. And the defense minister added, inter alia, that there will be no conscription of students.
Meanwhile, Meduza points out that "the document does not say that reservists are subject to conscription." The decree also specified the conditions for release from mobilization, including age, health condition, court sentence on deprivation of liberty. Employees of the Russian defense complex can also get exemptions. (PAP)
just / tebe /
"The goal of the West is to weaken, divide and destroy Russia," Putin said. He argued that The West is threatening Russia with the use of nuclear weapons. According to data from 2022, Russia has 5,977 nuclear warheads. "In the event of a threat to our state, our land and nation, we will use all necessary means to defend ourselves. This is not a bluff, "he said.
Referenda faster than initially announced
The authorities of the self-proclaimed so-called People's republics, established by pro-Russian separatists in the Donetsk and Luhansk oblasts in eastern Ukraine, announced on Tuesday that they intend to conduct a pseudo-referenda on September 23-27, aimed at including these territories occupied by Russia into the Russian Federation. A similar intention was announced on the same day by the Russian governors in the partially occupied Kherson and Zaporizhia oblasts in southern Ukraine.
According to the Russian independent portal Meduza, the hasty announcement of referenda and the accompanying threats by Russian separatists that these territories will be considered "Russian territory" and an attack on them will risk seriously escalating, it is proof that "the party of war was victorious in the Kremlin."
Russia has opted for an escalation scenario
According to experts, Moscow opted for an escalation scenario despite defeats at the front. The annexation of the occupied territories is intended to be an attempt to stop the Ukrainian counter-offensive and to demonstrate Moscow's determination, primarily towards Russian recipients and pro-Russian forces in the occupied territories.
Let us recall that 85,000 people participated in the invasion of Ukraine at the beginning. Russians and 85,000 Chechens. In both cases, 90 percent. they were volunteers. Subsequently, this number increased. Shoigu also released – for the first time since March – data on Russian losses in the war with Ukraine, calling the number 5,937, unequivocally considered understated by experts. According to the Ukrainian side, it amounts to over 55 thousand.
The announcement of mobilization in Russia was predictable, this decision shows that the country's aggression against Ukraine is not going according to the Kremlin's intention, Mykhailo Podolak, advisor to the President of Ukraine Volodymyr Zelensky, told Reuters on Wednesday.
He added that mobilization would be "extremely unpopular" in Russian society.
The Russians are trying to avoid being drafted
According to Google Trends, the most frequently searched phrase in the Russian Internet for 24 hours now is "how to leave Russia". The number of inquiries "how to postpone a drafting" also increased. The peak of inquiries regarding the trip fell on Tuesday at 18.00. The inhabitants of Khabarovsk Krai, which, paradoxically, is located near the border with China, wanted to change their place of residence the most. This is not surprising, given that military call-ups tend to bypass Moscow and St. Petersburg, focusing on the east of the country.
In turn, ...ponement of the military appointment was searched from 13.00, so at the time of the first press reports about a possible mobilization.
While it is expected that Putin will make a mobilization speech, searches for "how to exit Russia" on Russia Google rose to the first place.

All tickets and flights are currently locked in the country pic.twitter.com/ZB3GIw1jMG

– New News EU 🔴 (@Newnews_eu) September 20, 2022
However, avoiding military service will not be easy. The day before, Duma changed the penal code in express mode. Now desertion, "voluntary surrender" or refusal to participate in hostilities are punishable by many years in prison.
British Defense Minister: Mobilizing in Russia is admitting invasion is a failure
The partial mobilization announced by Russian President Vladimir Putin is an admission that his invasion has failed, and no amount of propaganda can cover the fact that Ukraine is winning the war, British Defense Minister Ben Wallace said on Wednesday.
"President Putin's breach of his own promises that there will be no partial mobilization of the population or the illegal annexation of parts of Ukraine is an admission that his invasion is failing. He and his defense minister have sent tens of thousands of their own citizens to death, ill-equipped and mismanaged. No amount of propaganda. it cannot cover the fact that Ukraine is winning this war, the international community is united and Russia is becoming a global pariah, Wallace wrote in a statement.
PAP (bjn / tebe /)
aw / pap
World Latest News Update
I have tried to give all kinds of news to all of you latest news today 2022 through this website and you are going to like all this news very much because all the news we always give in this news is always there. It is on trending topic and whatever the latest news was
it was always our effort to reach you that you keep getting the Electricity News, Degree News, Donate News, Bitcoin News, Trading News, Real Estate News, Gaming News, Trending News, Digital Marketing, Telecom News, Beauty News, Banking News, Travel News, Health News, Cryptocurrency News, Claim News latest news and you always keep getting the information of news through us for free and also tell you people. Give that whatever information related to other types of news will be
World Live News
You will like the news that I have created and shared with you all very much. We will continue to include themes for you to read about so that you may learn about hot news topics, which is what we hope you will be able to do.all kinds of news without going through us so that we can reach you the latest and best news for free so that you can move ahead further by getting the information of that news together with you. Later on, we will continue
to give information about more today world news update types of latest news through posts on our website so that you always keep moving forward in that news and whatever kind of information will be there, it will definitely be conveyed to you people.
World News Today
All this news that I have brought up to you or will be the most different and best news that you people are not going to get anywhere, along with the information Trending News, Breaking News, Health News, Science News, Sports News, Entertainment News, Technology News, Business News, World News of this made available to all of you so that you are always connected with the news, stay ahead in the matter and keep getting today news all types of news for free till today so that you can get the news by getting it. Always take two steps forward
The Article Is In Polish🡽