How Australia will mark the National Day of Mourning & More Breaking News
Australia has bid a final farewell to Queen Elizabeth II today with a National Day of Mourning to be marked in Canberra.
Prime Minister Anthony Albanese, Opposition Leader Peter Dutton, and premiers and chief ministers had an official service at Parliament House with a minute of silence.
Governor General David Hurley paid his respects to Queen Elizabeth, admitting he was caught off guard by his emotions.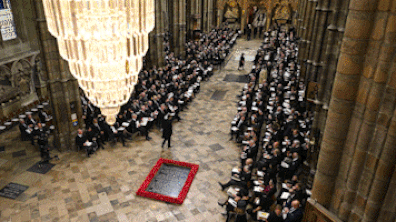 The day the world stood still: The funeral of Queen Elizabeth II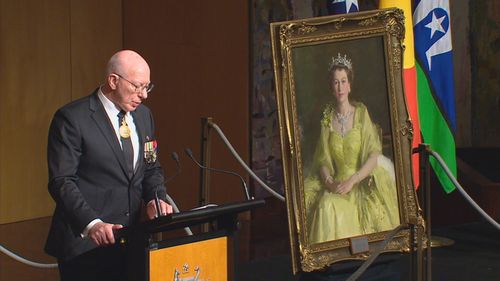 "The passing of the Queen, while we knew it to be inevitable, has still struck with an impact that has exceeded any expectation here in Australia, in the United Kingdom and, indeed, across the globe," Hurley said.
"Amongst the sadness though it is also a day of reflection and celebration, a day to recognise what it means to have lived in the second Elizabethan age, to ponder what lessons we can and should draw in the months and years to come.
"History will remember few like Queen Elizabeth II."
Hurley said he could not pretend to a special relationship with the Queen, but that she had been a "reassuring presence" in his life.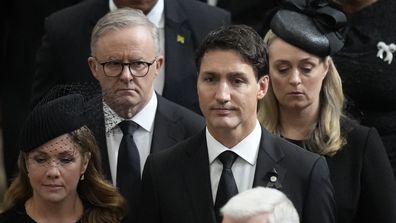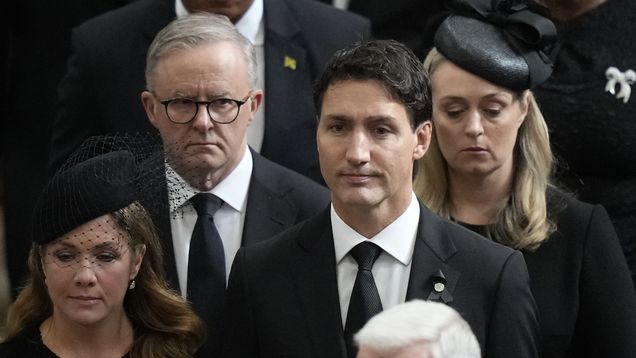 Royals, world leaders attend Queen's farewell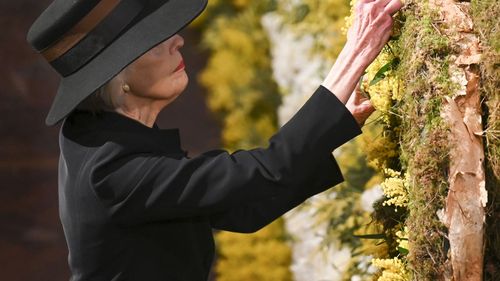 "I had not thought that I would be emotional, but I was. She was my Queen," he said.
However, he also acknowledged that the reaction to the death of the Queen has not been one of universal mourning.
"In considering the unifying role Her Majesty played, I'd acknowledge that her passing has prompted different reactions for some in our community," he said.
He said many First Nations Australians had a view shaped by the colonial legacy of the country.
"That is a journey we as a nation must complete," he said.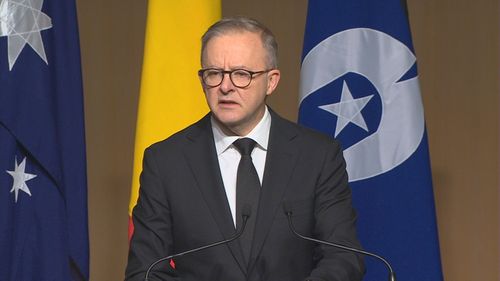 Meantime, Prime Minister Anthony Albanese hailed the moment of silence for Queen Elizabeth II as a "moment of national unity".
"We gather today – around our nation – to offer Australia's thanks for an extraordinary life dedicated to service, faith, country and Commonwealth," he said.
"Her Majesty Queen Elizabeth II was the longest-serving monarch in the history of a centuries-old institution.
"Her reign spanned more than half the life of our modern Federation.
"And we proudly honour her memory today on a continent home to the world's oldest continuous culture – paying respect to traditional owners and elders past, present and emerging."
He said the Queen had represented "more than the monarchy".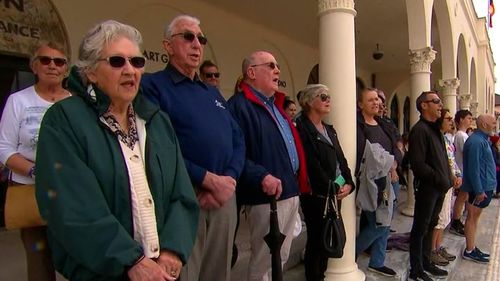 Opposition Leader Peter Dutton also spoke, and emphasised the global changes over which Queen Elizabeth II presided.
"Succeeding her father, aged just 25 years old, Elizabeth inherited an empire in decline and a country crying out for national meaning in a changing world," he said.
"She didn't look back on empire, indeed she looked with pragmatism, committing herself to championing the Commonwealth.
"That equal partnership of nations and races, as she described it, built on friendship, loyalty and the desire for freedom and peace."
He said Elizabeth II had been a monarch who "tirelessly served the people".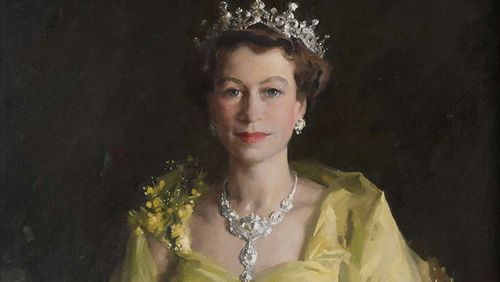 The centrepiece of the service was artist Sir William Dargie's "wattle portrait" of the Queen, painted when she was newly-crowned in 1954.
It shows the Queen wearing a golden gown, garlanded with wattle flowers.
There was also performances from singer Anthony Callea and the Australian Girls Choir, which sang for the Queen during her 2011 Australian tour.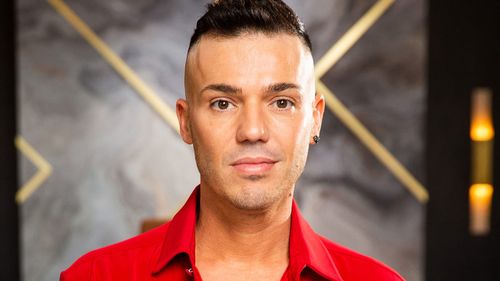 Today is also, of course, a public holiday, with an attendant impact on daily life.
At Bondi Beach a guard of honour was held, while others commemorated the day with high tea.
Like Australia Day, most retail stores were open, including supermarkets, cafes and pubs.
However, public holiday trading hours could apply in some areas. Banks, post offices, schools and childcare centres are closed.
Some elective surgery procedures have also been cancelled.
World Latest News Update
I have tried to give all kinds of news to all of you latest news today 2022 through this website and you are going to like all this news very much because all the news we always give in this news is always there. It is on trending topic and whatever the latest news was
it was always our effort to reach you that you keep getting the Electricity News, Degree News, Donate News, Bitcoin News, Trading News, Real Estate News, Gaming News, Trending News, Digital Marketing, Telecom News, Beauty News, Banking News, Travel News, Health News, Cryptocurrency News, Claim News latest news and you always keep getting the information of news through us for free and also tell you people. Give that whatever information related to other types of news will be
World Live News
You will like the news that I have created and shared with you all very much. We will continue to include themes for you to read about so that you may learn about hot news topics, which is what we hope you will be able to do.all kinds of news without going through us so that we can reach you the latest and best news for free so that you can move ahead further by getting the information of that news together with you. Later on, we will continue
to give information about more today world news update types of latest news through posts on our website so that you always keep moving forward in that news and whatever kind of information will be there, it will definitely be conveyed to you people.
World News Today
All this news that I have brought up to you or will be the most different and best news that you people are not going to get anywhere, along with the information Trending News, Breaking News, Health News, Science News, Sports News, Entertainment News, Technology News, Business News, World News of this made available to all of you so that you are always connected with the news, stay ahead in the matter and keep getting today news all types of news for free till today so that you can get the news by getting it. Always take two steps forward
Credit Goes To News Website – This Original Content Owner News Website . This Is Not My Content So If You Want To Read Original Content You Can Follow Below Links
Get Original Links Here🡽